Is it just me or does anyone else have a never fucking ending laundry/washing basket!!?
Seriously how many outfits does a family of four go through!!? This is the exact reason I salute those women that do the school run in their pyjama bottoms, just your pj's to wash? They are looked down on for been lazy but hey they sound like geniuses to me!!
I literally have such a sad life that when my washing basket is empty I do a little victory dance!! Even if it is just for 3 hours until the children and hubby get ready for bed and then it's full again for the next day. Well, I say the washing basket is full but it's not, it's all over the bloody floor as they can't seem to see the massive big washing bag that stands in the corner of the goddam room!!
Then of course, once it's washed it needs drying and ironing!! Ironing is the source of all fucking evil!! No wonder little mo decided to bump poor old Trevor around the head with one in EastEnders years ago!! I'm surprised "death by iron" isn't a choice on death certificates. My body cringes when I see the amount of ironing that comes from doing the washing!! Every single day It gets washed, dried and then sits in a basket staring the shit out of me, taunting me, that at some point I'm going to have to stand and iron the fucker!!
As a stay at home mum, I have lots of jobs but washing and ironing are the worst!
I'm going to let you into a little secret here.....Sometimes I will inspect and sometimes even smell a certain item of clothing out of the basket and if it seems ok and doesn't have the "a la sweat" scent ill just hang it back up in the wardrobe and their none the wiser! !! SUCKKERRSS!!!!
I have a routine that I wash and dry them the same day but then I won't have the mental strength to look at the same clothes again whilst ironing the fuckers, so I leave the ironing until the day after!
Same shit, different day! Washing, drying, ironing......WASHING, DRYING, IRONING!
Do you have a house chore that you hate?
Do any of you love the ironing?
Thanks for reading.
K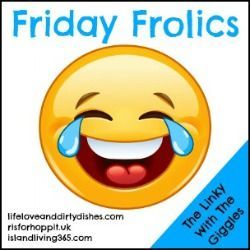 x